The unofficial wiki for the Kingdom series by Raw Fury, including:
Kingdom Two Crowns:
Norse Lands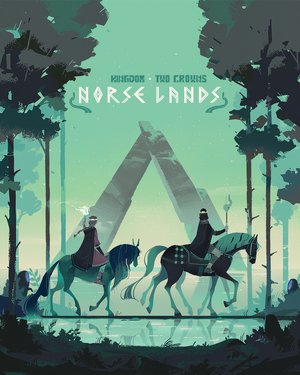 ...is out! To know more about the new setting, or to contribute with the new content, see: Norse Lands.
Distinction between the games
The games in the Kingdom series are essentially the same, being Kingdom: New Lands and Kingdom Two Crowns expansion titles for the original Kingdom—renamed Kingdom: Classic upon the release of the first sequel. This wiki includes content for all titles of the series; and the differences between the games shall be noted on the articles with/without these icons:

for Kingdom: Classic


for Kingdom: New Lands


for Kingdom Two Crowns
Editors' community corner
This wiki is editable by absolutely anybody. If you, the reader, find any erroneous information or have something to add, then add it. Alternatively, post a comment on the page and someone will get to it.
Visit the community corner for coffee and doughnuts; and be an editor!
Russian Wiki
Kingdom Вики (на русском)